2019 Making It Happen: Brennan Woods & Meghan McEvoy-Hein

This past Friday, we celebrated 21 years in business (AKA LaSallemas) and gave out two of our annual 

awards

: Making It Happen and LaSallian of the Year. These 

awards

 are two of the biggest 

awards

 we give out as a company. Making It Happen goes to the LaSallian who doesn't take no for an answer. They knock down walls and overcome barriers to help the briefcase. They produced incredible results over the past year and didn't let anything stop them from getting sh*t done. This year, it was too hard to decide, and we have two winners of our Making It Happen award; Brennan Woods and Meghan McEvoy-Hein.

Here's what they had to say about the recognition and about their careers so far at LaSalle:

What do you do at LaSalle?

Brennan: I'm an Associate Manager here on our Research team. I help oversee our Field Employee Research team, who recruit candidates for the project side of our business as well as assist in the managing of our Internal Recruiting efforts.

Meghan: My role at LaSalle is seated on our internal marketing & communications team. It has morphed over the years, but the core of it remains focused on relationships with our field employees (contractors who work at our clients' sites). I also receive and relay external satisfaction survey feedback to our internal staff.

Describe the moment your name was announced. How did you feel? 

Brennan: The best way I can describe it is with this gif: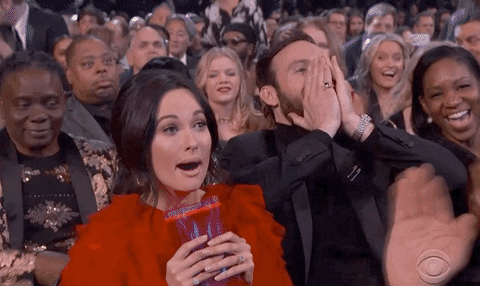 Meghan: The moment my name was announced, I was stunned. I was hit with a wave of emotions. I felt such pride and gratitude at the same time. And thought so THIS is what this feels like! It was a dream come true, and frankly one of those moments you know are perfect while you're still in it.

What does this award mean to you?

Brennan: The award exemplifies the way LaSalle Network recognizes all of its employees…whether the work they do is highly visible or behind the scenes, we are all one team.

Meghan: To me, this award means that I am seen as a key player by our executive team. It also affirms that the efforts of the past year (and six years) of putting forth my best have been seen and appreciated. Making It Happen celebrates work ethic, and confirms that those early mornings and late nights yielded valuable results.

What are you particularly proud of from the last year? 

Brennan: In the past year, my team has taken on a lot of the recruiting efforts for some larger scale projects with our clients across the country…from Indianapolis to San Antonio to Washington, and it's been incredible to see what is possible when we are focused, motivated and working and pushing together as a team.

Meghan: I didn't have a set career path when I started in this role, so I'm proud of continuing to push myself and being able to find my niche that has allowed me to build great relationships with clients and interact with more leaders within our organization. I stretched myself this year and took on a whole new facet of my job that ended up becoming an integral part of the company's strategic mission, which was really exciting to see. It was really gratifying to be able to focus on our candidate and client satisfaction and consult with our different groups here to identify ways we can make sure we're providing the best possible service.

Why are you proud to be a LaSallian?

Brennan: I'm proud to be a LaSallian because I have seen first hand the way they treat and promote hard working employees, providing them with opportunities to grow, make mistakes, learn, and become better professionals. This has been my only corporate job but I can say with confidence that this is unlike any other workplace. We are a family and we operate as such - it makes all the difference.

Meghan: You can find people who are really good at their jobs at other companies. You can also find nice people at other companies, but it's rare to have the perfect combination of both. LaSallians motivate each other, push each other, celebrate one another and have the biggest hearts. The way we can rally around individual and collective goals and truly want the best for one another is unlike anywhere else.

Congratulations to both of our Making It Happen award winners! Find out who won LaSallian of the Year here.